"Look no further for the Perfect Location
for Your Once-In-A-Lifetime Event!"
The Vintage Elegance of the Sand Plum is Unparrelled, ranked as the first 4-star facility in the state, and now the number one Ballroom in the State. The Sand Plum is sure to impress.
Our services include: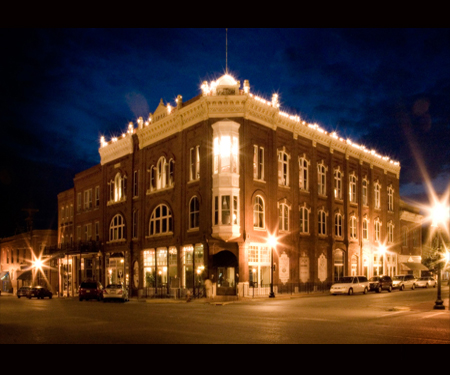 Located on the Top Floor of the Prestigeous Victor Building, nestled in the heart of Downtown Historic Guthrie, the Sand Plum is close to Everything. Guthrie is considered the Bed & Breakfast Capital of the State — The Eureka Springs of Oklahoma. So make your memorable day — an unforgetable weekend!